Magento is the most SEO friendly ecommerce software, but you still need a search engine optimizer to assist you boost your Magento driven online store in search engines.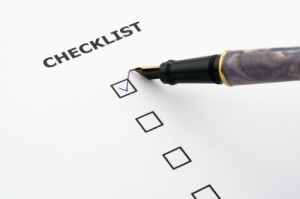 This guide contains the most important SEO tips mentioned by SEO experts. (see references below). Many of our clients confirmed that the recommendations listed below helped them get more targeted traffic and better search engine rankings.
Below are 27 key points that will help in an easy step-by-step walkthrough to SEO optimization of your online store.
Switch from HTTP to HTTPS to have a SEO boost. Google started using HTTPS as a ranking signal (For now it's only a very lightweight signal). Buy SSL at afforable prices
WWW vs non-WWW: Because www.yoursite.com is not the same as yoursite.com and if you have different inbound links to both URLs, this could cause two problems:

First, some search engines might "think" that this is a duplicate content and penalize your site for this!

Second, splitting your links will affect your PageRank as PageRank is all about links, so if you have 1000 inbound links to www.yoursite.com and 500 inbound links to yoursite.com then you will have different PageRank for both URLs and you will lose valuable inbound links because they will be split into links for both URLs.

Use Google's Webmaster Tools to choose your "Preferred domain" .
Use "301 Moved Permanently" as this will make sure that search engines will combine the value of your inbound links.

Besides solving the WWW vs non-WWW problem this redirect prevents Magento from adding the SID query to your URLs.
Add the following lines to the .htaccess file:
RewriteBase / RewriteCond %{THE_REQUEST} ^[A-Z]{3,9} /index.php HTTP/
RewriteRule ^index.php$ http://www.mydomain.com/ [R=301,L]

Run Google Page Speed and resolve reported errors (Specify Images Dimensions, Increase download parallelization, ...)
By default the logo is an <h1>, which is should only be on the front page, and on all other pages it should be no more than an <h3>.
Product name in an <h1>:On product pages, you should put the product name in an <h1>.
Do not use category paths in product URL.
If-Modified-Since HTTP header: Make sure your web server supports the If-Modified-Since HTTP header. This feature allows your web server to tell Google whether your content has changed since the last time the site was crawled. Supporting this feature saves you bandwidth and overhead. check it here: http://www.feedthebot.com/tools/if-modified/.
Make use of robots.txt and XML Sitemaps for Magento - : You can easily create an XML sitemap by using your Magento Administration Panel: Go to Catalog => Google Sitemap => Add Sitemap, choose a filename, path and store view, and then click on "Save & Generate". Add sitemap to your robots.txt file. See a good example of a magento robots.txt file .
GZip Compression - : Use this tool to check Gzip Compressed Content : http://www.whatsmyip.org/http_compression. You could enable it through .htaccess:



<IfModule mod_deflate.c>

############################################
## enable apache served files compression
## http://developer.yahoo.com/performance/rules.html#gzip

    # Insert filter
    SetOutputFilter DEFLATE

    # Netscape 4.x has some problems...
    BrowserMatch ^Mozilla/4 gzip-only-text/html

    # Netscape 4.06-4.08 have some more problems
    BrowserMatch ^Mozilla/4\.0[678] no-gzip

    # MSIE masquerades as Netscape, but it is fine
    BrowserMatch \bMSIE !no-gzip !gzip-only-text/html
    # Don't compress images
    SetEnvIfNoCase Request_URI \.(?:gif|jpe?g|png)$ no-gzip dont-vary

    # Make sure proxies don't deliver the wrong content
    Header append Vary User-Agent env=!dont-vary




You'll need to uncomment the following line as well:



<?php
############################################
## enable resulting html compression
php_flag zlib.output_compression on


Fooman speedster: Speed up your store by combining, compressing and caching JS and CSS. Download Fooman speedster
Magento Pagination: Like most other eCommerce platforms, Magento's pagination techniques presents a set of issues.

alter the title tag of each page to prefix "Page [2] of…" so that each page contains a unique title tag.

nofollow on paginated links : Dont Add nofollow to the paginated links on the results pages. This tells the engines not to flow link juice/votes/authority down into the results pages that desperately need those votes to help them get indexed and pass value to the deeper pages.
Canonical directive on paginated results : Dont Put a rel=canonical directive on paginated results pointing back to the top page in an attempt to flow link juice to that URL. You'll either misdirect the engines into thinking you have only a single page of results or convince them that your directives aren't worth following (as they find clearly unique content on those pages).
Conditional redirect when search engines request paginated results :Create a conditional redirect so that when search engines request paginated results, they 301 redirect or meta refresh back to the top page of results.
Letting Users Display More/Less Results : From a usability perspective, Letting Users Display More/Less Results (how many products per page) can make good sense. However, it can cause big duplicate problems for search engines, and add complexity and useless pages to the engines' indices. If/when you create these systems, employ javascript/AJAX to make the pages reload without creating a separate URL. (the Google Analytics interface allows users to choose the number of rows shown, though they don't have to worry much about crawlability or search-friendliness). Screenshot from Webmaster tools

Also remember that the "default" number of results shown is what the search engines will see; so make that count match your goals for usability and SEO.

301ing disabled products : Write a small script that keeps redirecting customers to related or similar items in case the product goes out of stock or no more available OR Use Velite (Mass) Redirect Module
Make mata titles unique : Many store owners are selling the same item and therefore they may use the same titles, keywords or description. To make your content unique, add your site title (or domain) at the end of your metas (eg: Dog Gone Smart Donut Dog Beds - Beds - dogsXandYcat.com) or use this: Keyword
Avoid Category URLs that use queries : For Layered Navigation use static category URLs for better SEO scores. Avoid URLs that use queries (eg: ?dir=desc&p=clear&cat=15).
Do not use both Grid and List view : Avoid duplication content by disabling Grid or List view (do not use both).
W3C Markup Validation : Use W3C Markup Validation Service and resolve reported issues.
add nofollow directive to stop following unnecessary links : Another easy step to increase your Magento SEO is to stop linking to your login, checkout, wishlist, and all other non-content pages..
Related product links can be powerful for SEO, Always link prominently to products from the category parent.
Improve your images' performance in search by giving Google as much information about your images as possible.
Avoid wrong page titles , use Google Webmaster tools ( follow Google HTML suggestions to identify changes that potentially increase your rankings in Google search results pages).
Use mod_pagespeed to improve the performance of your web pages when serving content with the Apache HTTP Server.
Implement rel="next" and rel="prev" in paginated series of content and help Google consolidates indexing properties.
Add Canonical URL for CMS Pages via Layout XML (if Google Webamaster tools report duplication issues for CMS pages):





canonical
Your URL goes here



References:
If you are looking for an in depth SEO Report for your website, just let us know, and we will be more than happy to assist you.